TESSAROL CERAMIX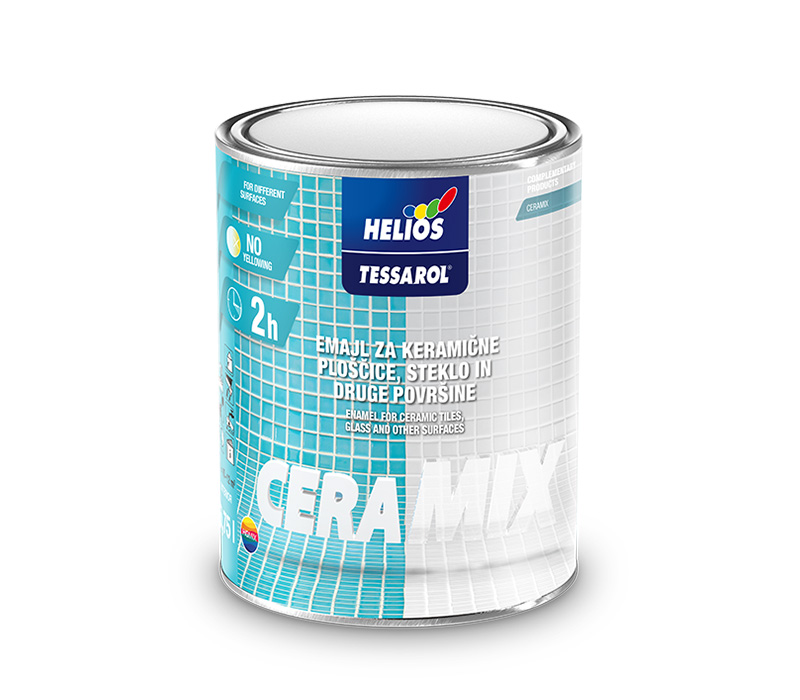 Calculation of consumption:
m2
* Consumption is calculated per one coat
Are you not sure which product to choose?
Environmentally friendly enamel for decorating and protecting ceramic tiles and glass surfaces in kitchens, bathrooms and lavatories, and other indoor surfaces (PVC, thinned sheet, aluminium). The product is ready to use and is applied directly to the substrate by a brush, roller or spraying. No primer application is necessary.
TESSAROL CERAMIX is suitable for short-term contact with water on vertical surfaces (that drain), but it must not be in continuous contact with water. This product is not suitable for painting horizontal and floor surfaces, self-cleaning ceramic tiles, saunas and steam rooms, bathtubs and shower cubicles.
Properties:
resistant to household cleaning agents
good mechanical characteristics
satin finish
eco-friendly
quick drying with no unpleasant odours
Consumption:
1 l covers 10–12 m2 of surface in 1 coat.


Packaging units:
Detailed information is available in the technical data sheet.
Colour shades:
White, HGMIX.
Tip:
We recommend you to read the technical information before using the product. The product must not freeze, store at a temperature between +5 °C and +35 °C and do not expose to direct sunlight. Do not pour the product into the sewage system.
Instructions for use:
Interior wall surfaces

Mix before use

Not to be thinned

Application with a roller or brush

Application with spraying

Remove the protective tape while paint is still wet

Cleaning tools with water

Drying time between individual coats: 6-8 h

Working conditions 10-25 °C