SPEKTRA Classic Plus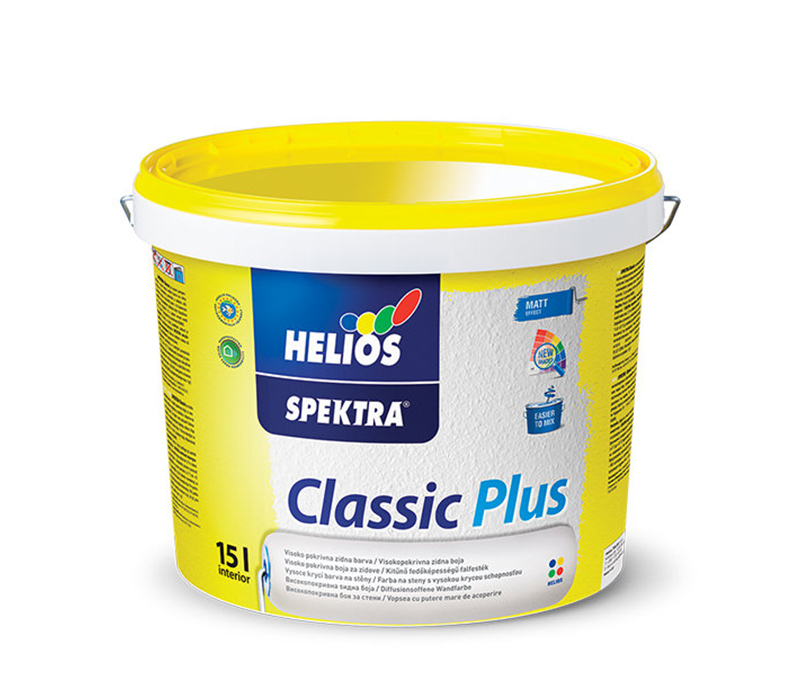 Calculation of consumption:
m2
* Consumption is calculated per one coat
Technical documentation
Safety data sheet
Are you not sure which product to choose?
Interior wall paint for protection and decoration of interior wall and ceiling surfaces. Suitable for frequent renovation of all types of mineral plasters, fibre-cement panels, concrete, plaster-cardboard panels, wall papers made of glass fibres, paper relief wallpapers and old coatings.
Properties:
easy to use
high vapor permeability
resistant to dry wiping
extra matt
several thousand pastel shades – HGMIX
suitable for frequent renovation of interior wall and ceiling surfaces
Consumption:
1 l covers 8 – 12 m2 of surface in 1 coat.


Packaging units:
Detailed information is available in the technical data sheet.
Colour shades:
White, HGMIX.
Tip:
We recommend you to read the technical information before using the product. The product must not freeze, store at a temperature between +5 °C and +35 °C and do not expose to direct sunlight. Do not pour the product into the sewage system.
Instructions for use:
Interior wall and ceiling surfaces

Mix before use

Thinning with water up to a max. of 15 %

Application with a roller or brush

Application with spraying

Cleaning tools with water

Drying time between individual coats: 4-6 h

Working conditions 10-25 °C

Gloss level - deep matt