SPEKTRA Magnetic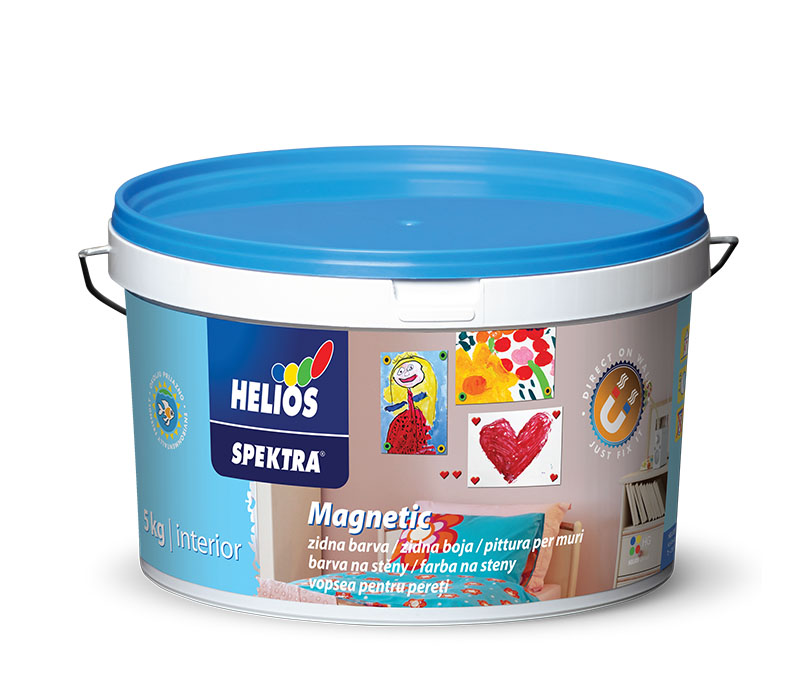 Calculation of consumption:
m2
* Consumption is calculated per one coat
Are you not sure which product to choose?
SPEKTRA Magnetic is a pigmented primer for interior walls with magnetic characteristics, which enables you to stick magnets directly onto wall surfaces. It is made on the basis of the material with magnetic properties and due to its dark gray shade it is used as a primer to be subsequently painted with a decorative finishing coat. As a final decorative coating, we recommend high quality interior wall paint such as SPEKTRA Latex matt, which is resistant to washing and scratching, and enables a wide selection of color shades in the HGMIX tinting system.
Properties:
enables adhesion of magnets directly onto wall surfaces
easy attachment of drawings, posters, messages, notes, etc., without damaging the wall
creative approach to the creation of a magnetic wall surface
suitable for your home (children's rooms, living rooms, kitchens, hallways, etc.) and public areas (kindergartens, schools, offices, restaurants, stores, etc.) 
Consumption:
With 1 kg and 3 coats, you can cover 1,5 m2 of wall surface.
Packaging units:
Detailed information is available in the technical data sheet.
Tip:
We recommend you to read the technical information before using the product. The product must not freeze, store at a temperature between +5 °C and +35 °C and do not expose to direct sunlight. Do not pour the product into the sewage system.
Instructions for use:
Interior wall surfaces

Mix before use

Not to be thinned

Application with a roller or brush

Cleaning tools with water

Drying time between individual coats: 4-6 h

Working conditions 10-25 °C

Gloss level - matt