The family of Helios Spektra wall paints helps renovate the premises of the Sonček Centre
29.09.2016
The Sonček Association strives to achieve the social inclusion of people with disabilities in different ways.
Helios TBLUS, d.o.o. offered a helping hand to Sonček by donating Helios Spektra interior wall paints.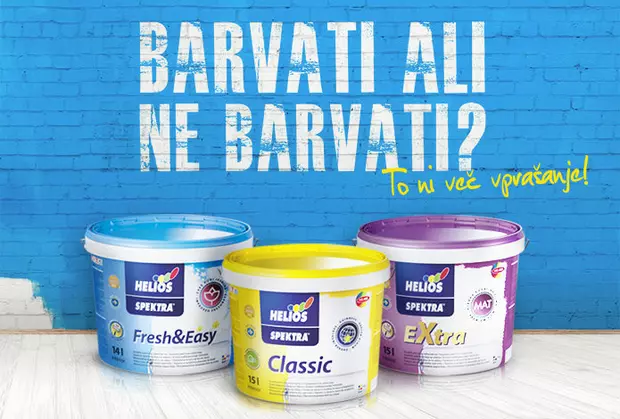 This is thus already the sixth year in a row that the Sonček Šiška Centre has been organizing dancing and singing activities, painting and photography exhibitions of non-established authors, and a number of educational and social events in addition to its primary activity of a care center.

Several thousand visitors visit the center every year and after six years of operation, it was in need of renovation. The problematic parts were especially the interior walls of the building which were dirty and damaged. With our help, the first to be renovated and repainted was the multi-purpose hall with a total size of 400 m2. Next year, we are going to continue with the renovation of other rooms of the centre as well. This way we are going to contribute even more to the improvement of the conditions for the realization of high-quality programmes.