New SPEKTRA Active Air
07.03.2019
This spring, the decorative coatings segment is welcoming a new product in its range of interior wall paints – the SPEKTRA Active Air.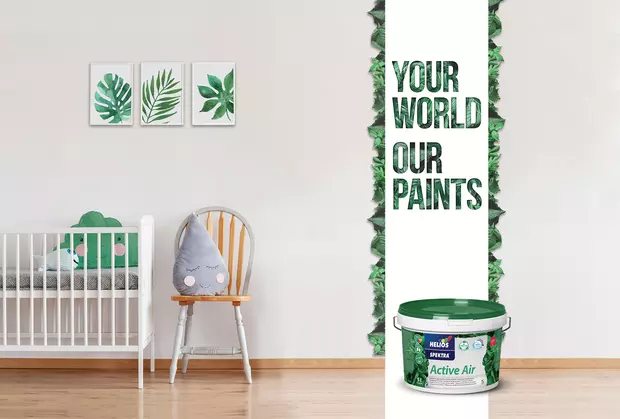 SPEKTRA Active Air is a high-quality and technologically advanced interior wall paint and, thanks to its special air cleaning function, a very important innovation in the market.
By breaking down formaldehyde, which is extremely harmful to health, the paint significantly contributes to an enhanced quality of living in the room. Owing to its exceptional air purification technology, SPEKTRA Active Air is especially suitable for bleaching walls in children's rooms, kindergartens, schools, health facilities, elderly care homes and in all other spaces where people stay for a long time.
We are extremely proud that SPEKTRA Active Air was presented with the flattering title of Product of the Year 2019 in the category of innovative interior wall paints in the Slovenian market.