TESSAROL PRO PROTECT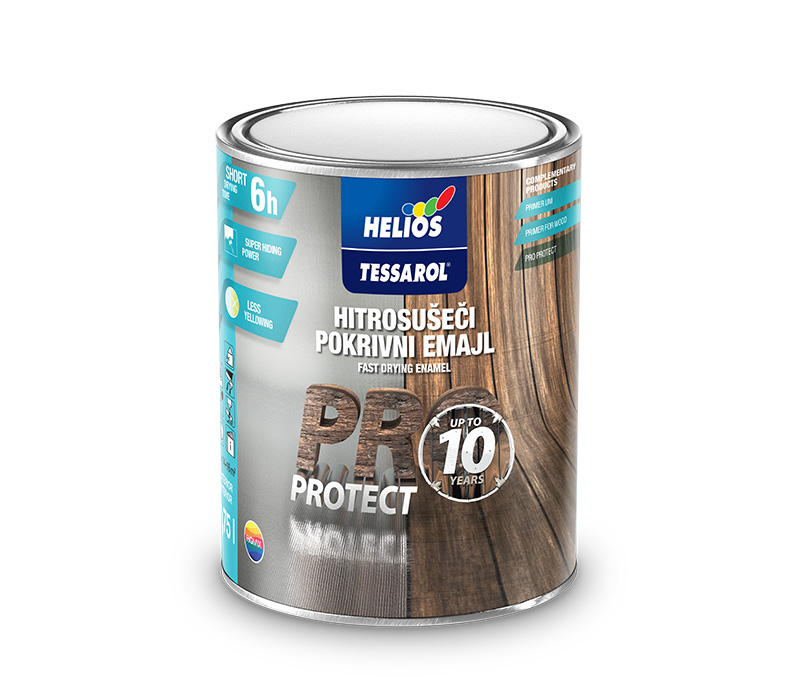 Calculation of consumption:
m2
* Consumption is calculated per one coat
Technical documentation
Safety data sheet
Brochure
Are you not sure which product to choose?
For fast and high quality protection against most unfavourable weather conditions and the decoration of wooden and metal surfaces, such as windows, doors, wooden cladding, fences, constructions, simple furniture in interior spaces and outdoors.
Properties:
glossy or satin top coat
excellent hiding power
easy application
excellent levelling
quick-drying (next layer after 6h)
stable gloss and color shade (almost no yellowing)
excellent elasticity and hardness
universal application on all surfaces
excellent weather and light resistance
expected more than 10 years of protection according on EN ISO12944-6:2018, C3 medium
resistant to household cleaning agents
Consumption:
1 l covers 14–16 m2 of surface in 1 coat.


Packaging units:
Detailed information is available in the technical data sheet.
Colour shades:
gloss - white and 4 colour shades, HGMIX
satin - white, HGMIX
Tip:
We recommend you to read the technical information before using the product. Store the product at a temperature between +5 °C and 35 °C and do not expose it to direct sunlight. Do not pour the product into the sewage system.
Instructions for use:
Exterior and interior surfaces

Mix before use

If necessary thinning with TESSAROL thinner

Application with a roller or brush

Application with spraying

Cleaning tools with a thinner

Drying time between individual coats: 6 h

Working conditions 10-25 °C