TESSAROL PRIMER FOR WOOD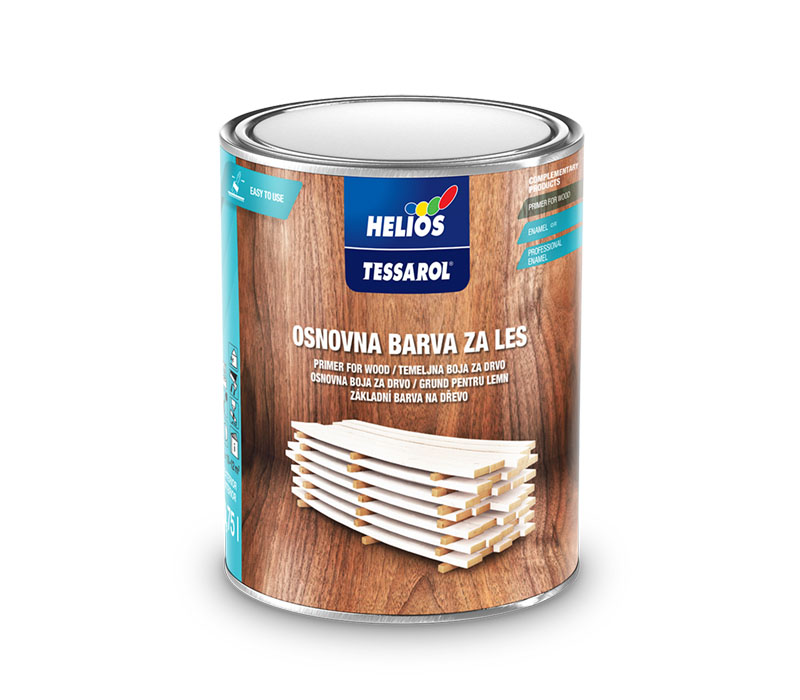 Calculation of consumption:
m2
* Consumption is calculated per one coat
Technical documentation
Safety data sheet
Are you not sure which product to choose?
Pigmented primer for the protection of different wooden surfaces, such as doors, windows, fences, wooden constructions, different claddings made of hardboard and chipboard, and for the renovation of old furniture indoors and outdoors.
Properties:
evens out surface absorbency
matt primer which enables the wood to breathe
good hiding power
good levelling
easy application
Consumption:
1 l covers 10 - 12 m2 of surface in 1 coat.
Packaging units:
Detailed information is available in the technical data sheet.
Tip:
We recommend you to read the technical information before using the product. The product must not freeze, store at a temperature between +5 °C and +35 °C and do not expose to direct sunlight. Do not pour the product into the sewage system.
Instructions for use:
Exterior and interior surfaces

Mix before use

Not to be thinned with a thinner

Application with a roller or brush

Application with spraying

Cleaning tools with a thinner

Drying time between individual coats: 24 h

Working conditions 10-25 °C