IDEAL 2K polyurethane base parquet lacquer DS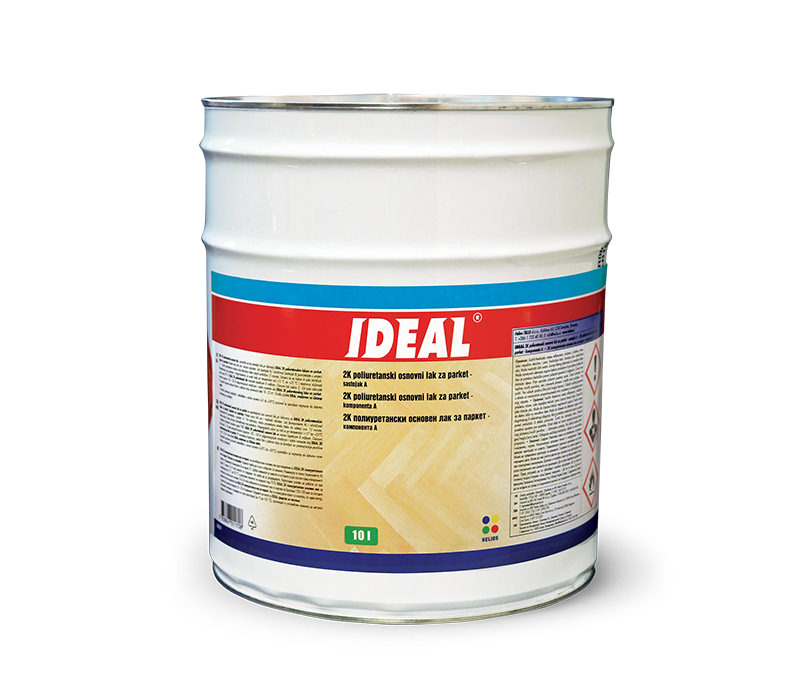 Calculation of consumption:
m2
* Consumption is calculated per one coat
Technical documentation
Safety data sheet
Are you not sure which product to choose?
Used as a priming lacquer when applying the IDEAL 2K polyurethane parquet lacquer. Area of use: high-wear parquet surfaces.
Properties:
two-component primer varnish
quick drying
easy sanding
filling pores
surface insulation and prevention of migration of extractives to the surface of the final varnish
Consumption:
1 l covers 18 - 22 m2 of surface in one coat when using a trowel, and 8 - 10 m2 when using a roller.
Packaging units:
Detailed information is available in the technical data sheet.
Tip:
We recommend you to read the technical information before using the product. Store the product at a temperature between +5 °C and 35 °C and do not expose it to direct sunlight. Do not pour the product into the sewage system.
Instructions for use:
Interior floor surfaces

Mixing components A + B

Not to be thinned with a thinner

Application with a roller or brush

Trowel application

Application with spraying

Cleaning tools with a thinner

Drying time between individual coats: 2-3 h

Working conditions 15-25 °C