IDEAL 2K polyurethane parquet lacquer DS (gloss/semi-matt)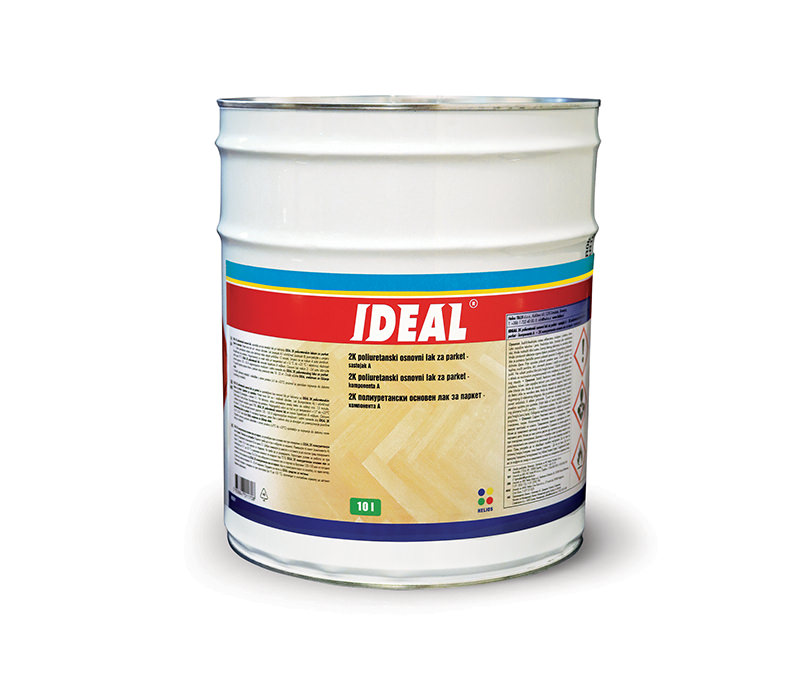 Calculation of consumption:
m2
* Consumption is calculated per one coat
Technical documentation
Safety data sheet
Are you not sure which product to choose?
For the decoration and protection of high-wear walkable surfaces. For parquet and other wooden floors in gyms, on staircases, in offices and living rooms.
Properties:
durability and wear-resistance
glossy or semi-matt appearance
good mechanical characteristics
high level of chemical resistance
good levelling
good elasticity and hardness
easy maintenance
Consumption:
1 l covers 8 – 10 m2 of surface in 1 coat.
Packaging units:
Detailed information is available in the technical data sheet.
Tip:
We recommend you to read the technical information before using the product. Store the product at a temperature between +5 °C and 35 °C and do not expose it to direct sunlight. Do not pour the product into the sewage system.
Instructions for use:
Interior floor surfaces

Mixing components A + B

Not to be thinned with a thinner

Application with a roller or brush

Trowel application

Application with spraying

Cleaning tools with a thinner

Drying time between individual coats: 16-24 h

Working conditions 15-25 °C