BORI WOODSTAIN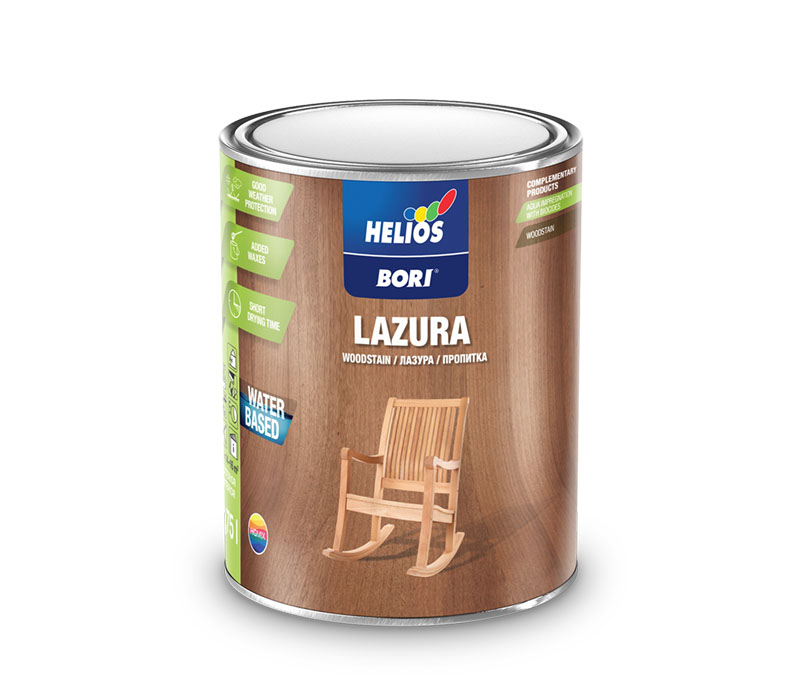 Calculation of consumption:
m2
* Consumption is calculated per one coat
Are you not sure which product to choose?
Eco friendly decoration and protection against the influences of weather and sun. For cladding, joinery, pergolas, fences, garden sheds, furniture, etc.
Properties:
transparent and environmentally friendly coating, which preserves the natural appearance of wood
excellent protection from the sun and other influences of weathering
contains waxes, which enhance the coating's water repellency
dimensional stability
satin coating film
no unpleasant odours
a wide range of colour shades
Consumption:
1 l covers 14 - 16 m2 of surface in 1 coat.
Packaging units:
Detailed information is available in the technical data sheet.
Colour shades:
Colourless + 8 standard colour shades, HGMIX.
Tip:
We recommend you to read the technical information before using the product. The product must not freeze, store at a temperature between +5 °C and +35 °C and do not expose to direct sunlight. Do not pour the product into the sewage system.
Instructions for use:
Exterior and interior surfaces

Mix before use

Thinning with water 10 %

Application with a roller or brush

Application with spraying

Cleaning tools with water

Drying time between individual coats: 3-4 h

Working conditions 10-25 °C