SPEKTRA DOMFLOK flakes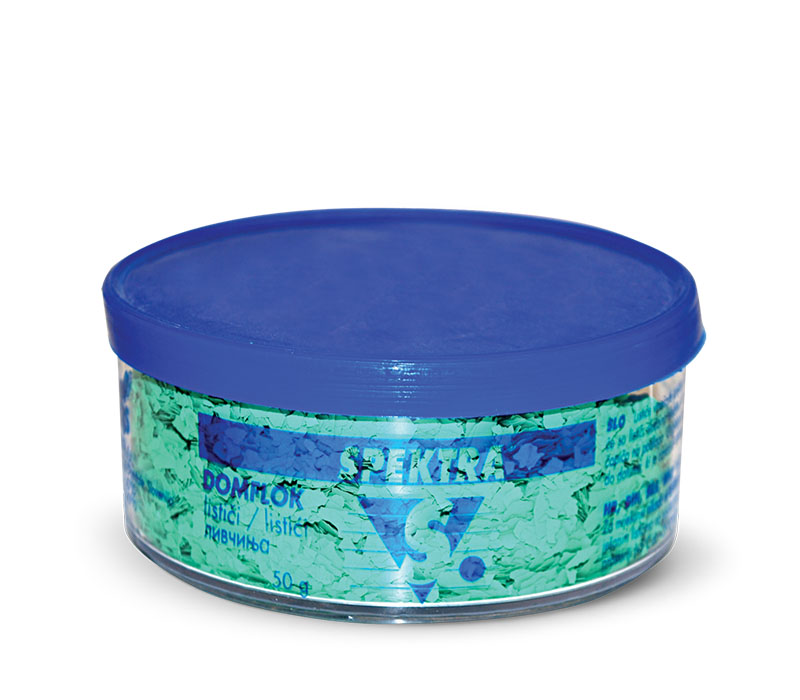 Technical documentation
Safety data sheet
Are you not sure which product to choose?
Colour flakes in 11 colour shades which are mixed in the SPEKTRA DOMFLOK lacquer and applied onto the surface which had been prepainted with SPEKTRA latex matt, in order to achieve the desired decorative effect.
Properties:
livelier appearance of interior wall surfaces
numerous colour combinations 
Consumption:
50–75 g of flakes is sufficient for 1 l of the SPEKTRA DOMFLOK lacquer.
Packaging units:
Detailed information is available in the technical data sheet.
Tip:
We recommend reading the technical information before using the product. Store the product in a dry and airy place at a temperature between +5 °C and 35 °C.
Instructions for use:
Interior wall surfaces

Brush application

Working conditions 10-25 °C