SPEKTRA ANTINICOTINE PAINT THINNER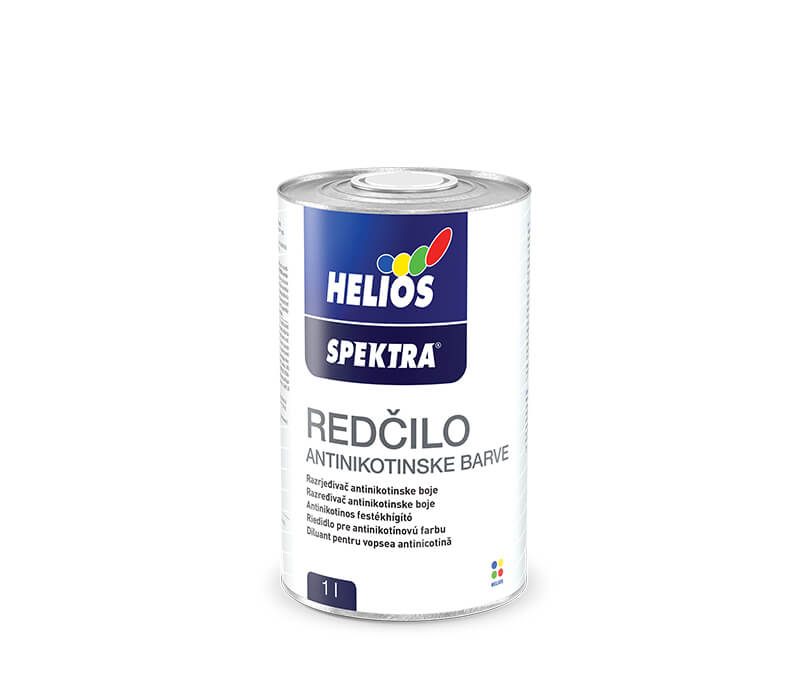 Are you not sure which product to choose?
It is used for thinning the SPEKTRA antinicotine paint and the SPEKTRA antimicrobial paint, and for cleaning tools.
Properties:
based on dearomatized solvents
Tip:
The product must not freeze, store at a temperature between +5 °C and +35 °C and do not expose to direct sunlight. Do not pour the product into the sewage system.
Instructions for use:
Interior wall and ceiling surfaces

Working conditions 10-25 °C