SPEKTRA Fresh&Easy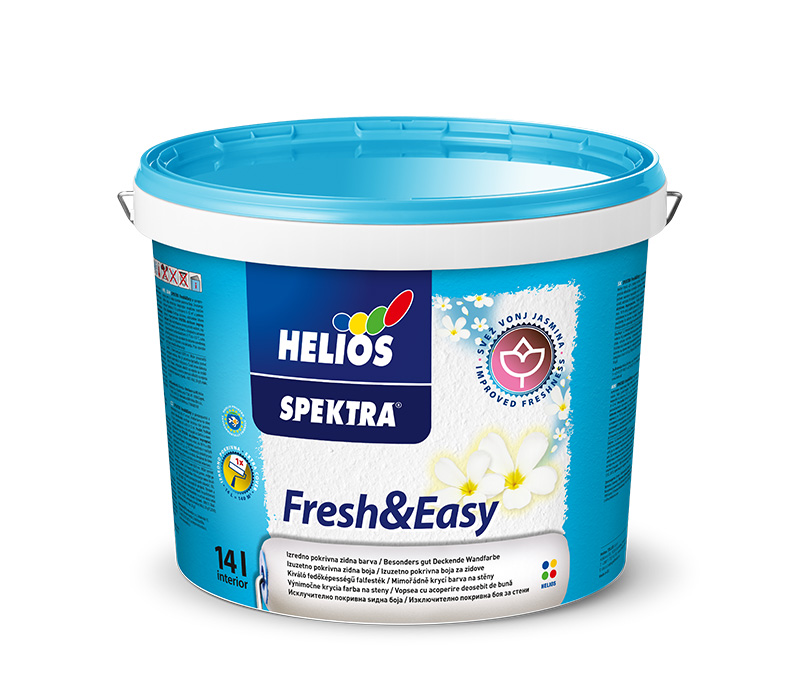 Calculation of consumption:
m2
* Consumption is calculated per one coat
Technical documentation
Safety data sheet
Are you not sure which product to choose?
Thanks to the SPEKTRA Fresh&Easy interior wall paint, your walls will enrich the room with a pleasant scent for a long time. The interior wall paint contains microencapsulated fragrances that are slowly released, emitting a long-lasting scent of jasmine into the room. The warm white-shade paint does not only smell good, but it also provides high-opacity.
Properties:
interior wall paint containing a microencapsulated fragrance which is released into the room over a long-period of time, enriching it with a fresh scent
excellent hiding power already in 1 coat
resistant to dry wiping
high level of water vapour permeability
warm white shade
health- and environmentally friendly
Consumption:
1 l covers 8 – 12 m2 of surface in 1 coat.
Packaging units:
Detailed information is available in the technical data sheet.
Colour shades:
Warm white.
Tip:
We recommend you to read the technical information before using the product. The product must not freeze, store at a temperature between +5 °C and +35 °C and do not expose to direct sunlight. Do not pour the product into the sewage system.
Instructions for use:
Interior wall and ceiling surfaces

Mix before use

Thinning with water up to a max. of 10 %

Application with a roller or brush

Application with spraying

Cleaning tools with water

Drying time between individual coats: 4-6 h

Working conditions 10-25 °C

Gloss level - deep matt