SPEKTRA Facade Universal – for the renovation of thermal insulation systems
02.06.2022
When installing thermal insulation system, one rarely thinks that in order to ensure a long life span of the facade system, regular maintenance of the facade surface is required. Due to everyday weather and static exposure, facade systems are constantly under strain and thus subject to the occurrence of minor or major damage. Despite a high-quality installation of thermal insulation facade systems, regular annual checks are very important, as regular damage repair can enable the facade system life span to reach several decades.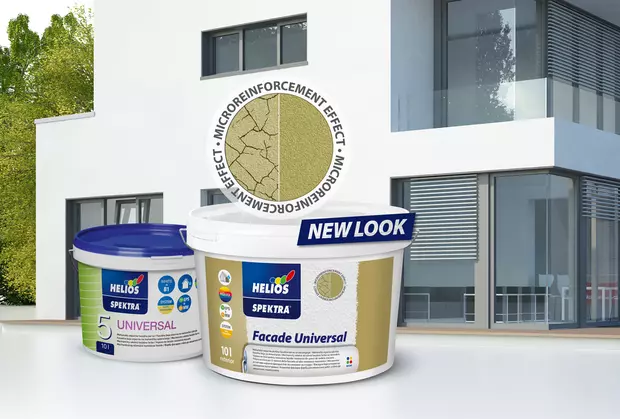 SPEKTRA Facade Universal is a micro-reinforced acrylic facade paint, intended for the restoration of thermal insulation systems based on polystyrene and mineral wool, and other facade surfaces, including those with already visible cracks. Its advantages are high water resistance and vapour permeability, wear resistance (quartz fillers), excellent reinforcement and microcrack bridging ability, colour durability (inorganic pigments), biocidal protection of the colour film and a high level of resistance to weathering and harmful industrial atmospheres.
It is recommended to entirely renovate the facade system when it is between 10 and 20 years old (depending on exposure and other influences), when the binders in the finishing plaster are still in good condition. As a result, major interventions in the facade system and the related renovation costs will be avoided.