SPEKTRA Renoxan – for a refreshed appearance of facade surfaces
22.02.2021
For long-term protection of facade surfaces, we recommend using SPEKTRA Renoxan, a universal facade paint with a micro-reinforcing effect intended for the renovation of thermal insulation systems (EPS and MW) and other facade surfaces.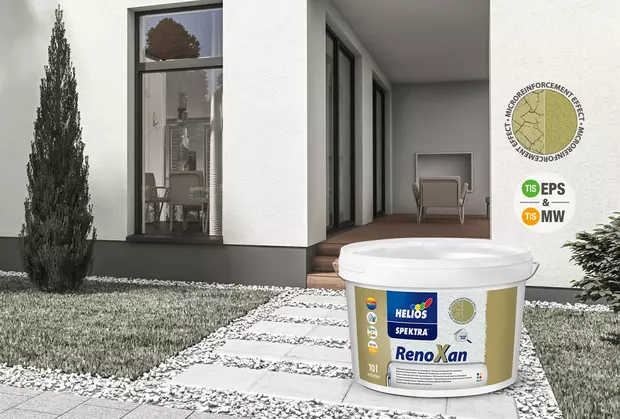 The colour is distinguished by its excellent ability to reinforce and bridge microcracks, high water repellency and high vapor permeability, biocidal protection of color film and a high level of resistance to weathering and harmful industrial atmosphere.
It can be applied to all types of mineral and dispersion plasters, to fiber-cement and wood-cement boards, to concrete as well as to old dispersion coatings. 
For the restoration of thermal insulation systems (EPS and MW) as well as other facade surfaces
High vapor permeability and high water repellency
Ability to reinforce and bridge micro-cracks
Biocidal protection of the colour film
HGMIX (Inorganic pigments)