Together with Oliver and crayons into the world of winter adventures
11.12.2020
Winter afternoons, especially after a long-lasting snow party, are the perfect time for your kids to cozy up with a fun colouring book. Oliver, our amusing cartoon character and the ambassador of Child Friendly Products, has prepared something very special for your little ones.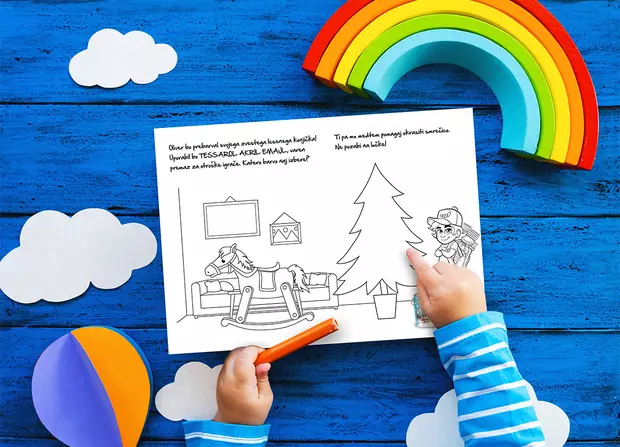 Among the Helios Architectural coatings, we can find many products that are especially suitable for children. Everything from the innovative interior wall paint that helps clean the air, magnetic paint that allows plenty of fun, most welcoming also for your walls, and all the way to the water-based varnishes and enamels, which we recommend for painting children's toys. With their help, Oliver will take you on a real home renovation project in our new colouring book.
But there are also many other tasks and challenges awaiting. You will explore labyrinths, help a snowman find his nose, meet forest animals and prepare for the arrival of Santa! In Oliver's world of colors, a new adventure is always just a step away. Click on the cloud in the picture below and download your own Oliver coloring book.