We are A+ here at Helios
29.07.2019
The Helios group follows European and global legislation, which requires the introduction of cleaner and environmentally friendly technologies. Whilst developing new advanced products, we are committed to principles of sustainable development, such as minimizing energy consumption and the impact on the environment.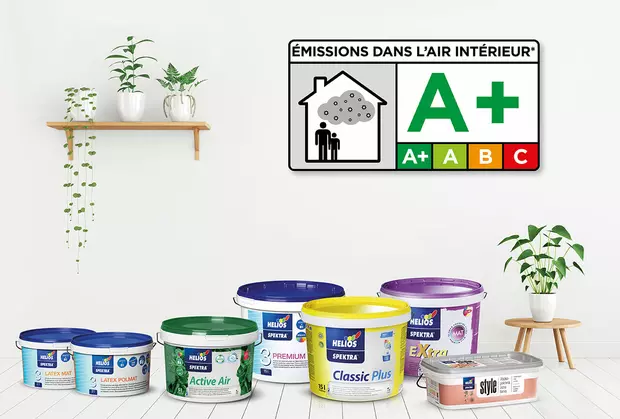 Spektra interior wall paints which already proudly bear the A+ mark
In the area of decorative coatings, the development trend is definitely towards products with the lowest possible content of substances that are harmful to health and the environment. An increasingly important classification for the customer is the paint class according to the release of volatile organic compounds from the coating on the wall into the air. There is no harmonized European directive in force in this area yet, but in some countries (France was one of the first) legislation has already been enacted at the national level. Other countries have been following France's initiative in the recent years, among which also Slovenia. The quantity of volatile organic compound (VOC) release in the air ranges from A+ to C categories, and these are also image-defined.