SPEKTRA protection against mould ZP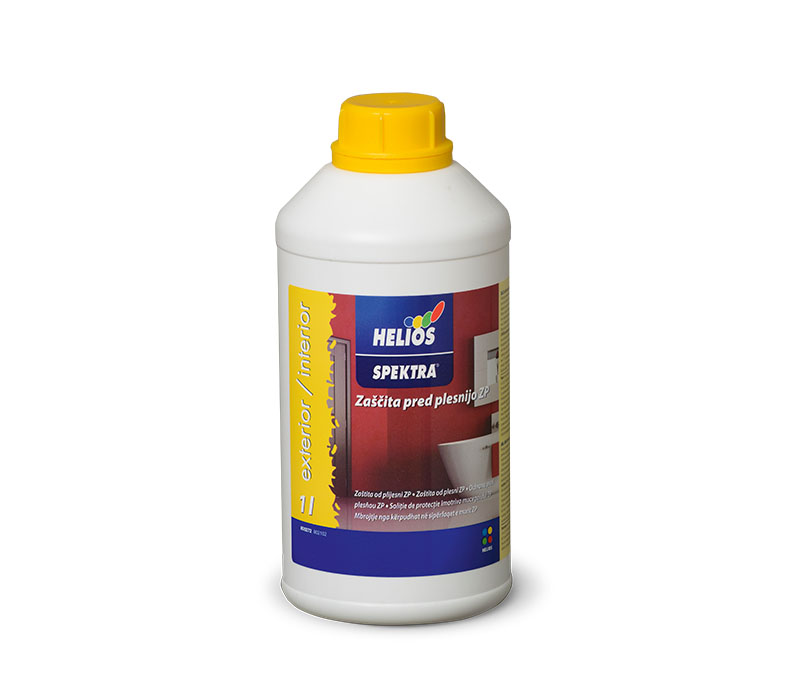 Technical documentation
Safety data sheet
Are you not sure which product to choose?
Water-based biocidal product as a fungicidal additive to interior and facade dispersion paints for the preventive protection of painted wall surfaces against the growth of several types of mould and algae. It also prevents the growth of microorganisms on already infected surfaces. The product is not to be added to solvent-based paints.
Properties:
long-term protection of painted wall surfaces from fungi and algae
additive for dispersion paints of all types
not harmful to humans
Consumption:
1 l of the solution is sufficient for 15 l of dispersion paint.
Packaging units:
Detailed information is available in the technical data sheet.
Tip:
We recommend you to read the technical information before using the product. The product must not freeze, store at a temperature between +5 °C and +35 °C and do not expose to direct sunlight. Do not pour the product into the sewage system.
Instructions for use:
Exterior, interior and ceiling wall surfaces

Mix before use

Working conditions 10-25 °C