Creating a unique look of interior and exterior wall surfaces - SPEKTRA DECOR TOPAZ/QUARZ
20.10.2020
When the simple, single-colour world is not to your liking, you can use decorative techniques and coatings to transform your walls into a large painting canvas, and cover them with unique decorative patterns. The paints in the decorative coatings range are of high quality and are highly resistant to damages and dirt. Thus, they are used wherever high resistance is required in addition to the pleasant decorative appearance.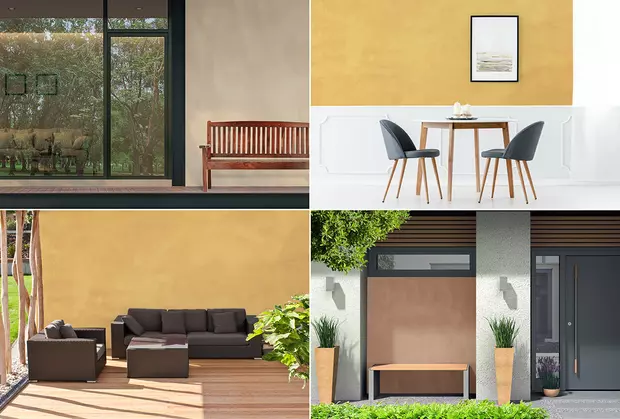 SPEKTRA DECOR TOPAZ is an elegant, colours blending coating with highly decorative metallic reflection effect. Due to its excellent mechanical resistance and suitability for wet cleaning, it is most appropriate for interior high-wear wall surfaces. Available in 30 colour shades.
SPEKTRA DECOR QUARZ is a highly decorative coating with a velvety final appearance of the film. High quality coating raw materials enable decoration and protection of interior and exterior wall surfaces. The coating is resistant to the effects of weatheting,as well as to the the harmful industrial atmosphere. Offering a high level of water repulsion and vapour permeability and available in 30 colour shades.
SPEKTRA DECOR GRUND is a base coat, used prior to the application of top decorative coatings, such as SPEKTRA DECOR TOPAZ or SPEKTRA DECOR QUARZ. The base coat ensures excellent adhesion of new coatings to smooth, poorly absorbent surfaces.
Let your painting professional follow the tutorial of Helios expert in below video, so that you can create your own artpiece.