SPEKTRA ACRYLIC PLASTER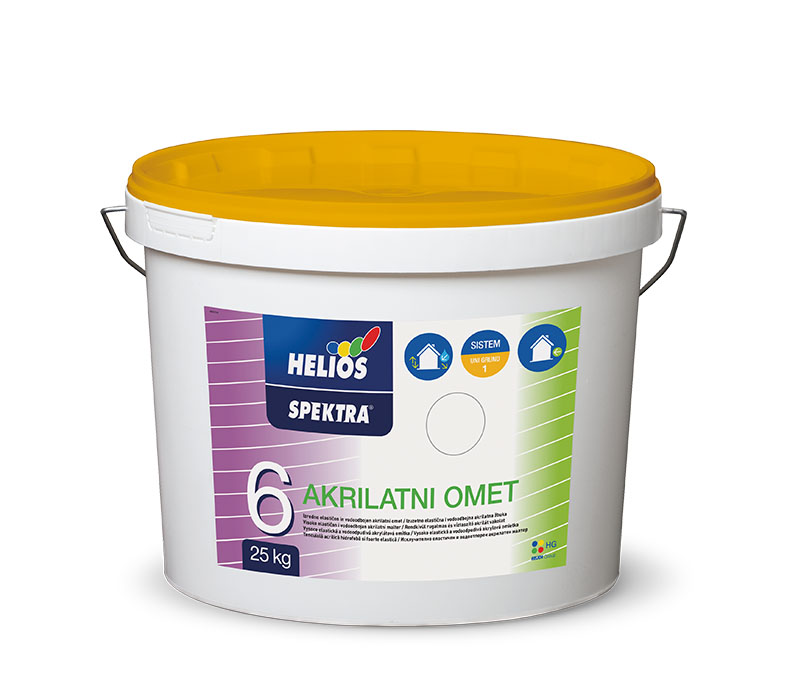 Calculation of consumption:
m2
* Consumption is calculated per one coat
Are you not sure which product to choose?
SPEKTRA ACRYLIC PLASTER is a white or coloured protective and decorative plaster with grained – Z or grooved – R structure for the protection of interior and exterior wall surfaces. It is used as the finishing layer in the EPS thermal insulation system.
Properties:
water resistance and water vapour permeability
easy application
resistance to the effects of weathering and the harmful industrial atmosphere
resistant to abrasion and impact
elasticity
wide range of color shades – HGMIX
Packaging units:
Detailed information is available in the technical data sheet.
Colour shades:
White, HGMIX.
Tip:
We recommend you to read the technical information before using the product. The product must not freeze, store at a temperature between +5 °C and +35 °C and do not expose to direct sunlight. Do not pour the product into the sewage system.
Instructions for use:
Exterior and interior wall surfaces

Combine the contents of at least five buckets

Trowel application

Application with spraying

Cleaning tools with water

Working conditions 10-25 °C

Max. allowed relative air humidity