SPEKTRA MOSAIK PLASTER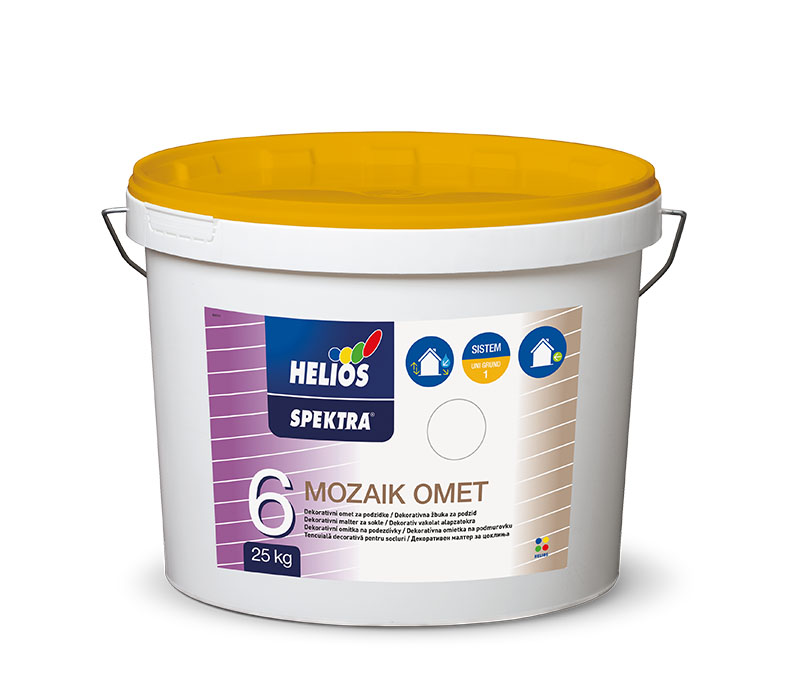 Calculation of consumption:
m2
* Consumption is calculated per one coat
Technical documentation
Safety data sheet
Are you not sure which product to choose?
SPEKTRA mosaik plaster is a ready-made multcolour acrylic decorative plaster for plinths, frames and decorations on priming plasters, concrete, exterior and interior walls, pillars and staircases and for window, door and fireplace frames.
Properties:
resistant to abrasion and impact
resistance to the effects of weathering and the harmful industrial atmosphere
water resistance
washability 
Packaging units:
Detailed information is available in the technical data sheet.
Tip:
We recommend you to read the technical information before using the product. The product must not freeze, store at a temperature between +5 °C and +35 °C and do not expose to direct sunlight. Do not pour the product into the sewage system.
Instructions for use:
plinth

Mix before use

Not to be thinned

Trowel application

Cleaning tools with water

Working conditions 10-25 °C

Max. allowed relative air humidity