SPEKTRA SILICONE PLASTER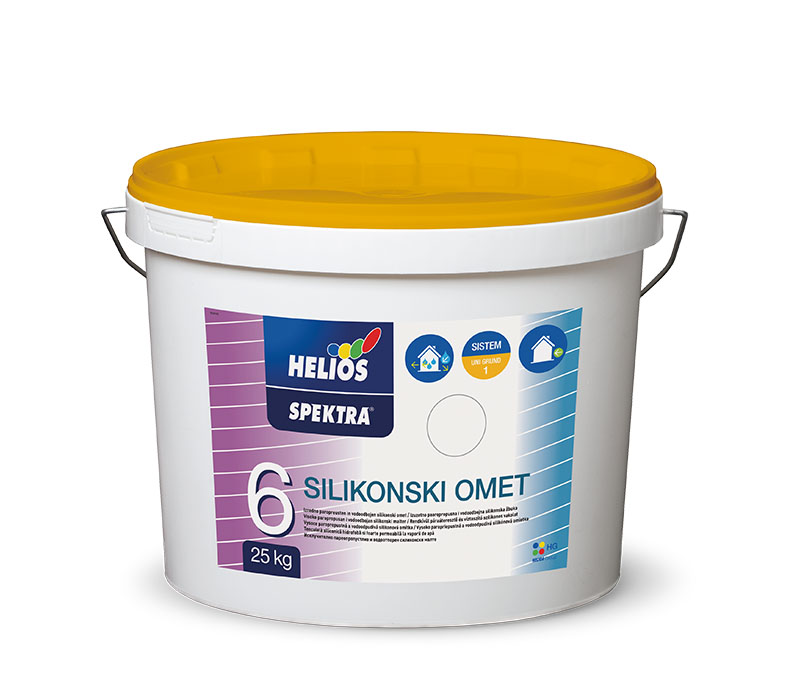 Calculation of consumption:
m2
* Consumption is calculated per one coat
Are you not sure which product to choose?
SPEKTRA silicone plaster is a thin-layered protective-decorative pastous plaster on the basis of silicone resin and acrylate binder, of grained and grooved structure, used for the protection of exterior and interior wall surfaces. It is used as the final coat in the SPEKTRA EPS and MW thermal insulation systems.
Properties:
high water resistance and water vapour permeability
resistant to the effects of weathering
resistant to dirt
resistant to scrubbing and impact
universal application
easy to apply
wide range of color shades – HGMIX
Packaging units:
Detailed information is available in the technical data sheet.
Colour shades:
White, HGMIX.
Tip:
We recommend you to read the technical information before using the product. The product must not freeze, store at a temperature between +5 °C and +35 °C and do not expose to direct sunlight. Do not pour the product into the sewage system.
Instructions for use:
Exterior and interior wall surfaces

Combine the contents of at least five buckets

Trowel application

Application with spraying

Cleaning tools with water

Working conditions 10-25 °C

Max. allowed relative air humidity